ECO-ARTS for the People & Planet
Original Music, Art, & Writings by Karen Harvey & Merle Wolford

SINGING & SPEAKING FOR positive CHANGE: Original "grassroots" Folk & Folk-Rock, Children's Music, & Musical. Truth in telling--Promoting Peace--Celebrating Life!
Karen Harvey Dewey and Musical theater
Membership Spotlight: Karen Harvey-Dewey
By Kenady Sean
MusicalWriters Academy is made up of playwrights, librettists, composers, and lyricists from all over the world. We love supporting our members, and we want to help share what they're doing, what they're learning, and where they're headed.
Karen Harvey-Dewey is one of our fantastic members. Karen has adapted one of her plays into a screenplay and it recently was a semi-finalist in the Vegas Movie Awards.
What are you working on right now?
Karen Harvey-Dewey: I'm working toward getting <em>Lady of the Rose—a Musical Odyssey</em> produced.  That means submitting follow-up materials to the Vegas Movie Awards Graphic Dept. I continue to work on contest submissions, and consider that part of my evolving marketing plan for the stage-play and screenplay versions of Lady of the Rose.
This month, I'm finishing the recordings of cursory vocals and layering them on top of the instrumental tracks of my demo album for Lady of the Rose—a Musical Odyssey.  My goal is to have a production-ready script and finished recordings by Christmas. As far as writing another musical or a screenplay, I'm in the initial stage of exploring the possibilities… digging into 'buried treasure'?
What is a lesson from your writing journey that you'd like to share?
K.H-D.: The biggest takeaway is "focusing on the dream and giving it steam" . For me, that means:  First, getting up early when there is little distraction and my creative juices flow best.  Second, seriously praying and giving thanks and seeking out other guidance and resources to learn and improve. Third, being open to learning from critiques and mistakes—not to allow myself to wallow in rejection's mire. (at least not more than a day or so!)
For more of the Interview see /lady-of-the-rose-a-muscial-odyssey
---
Karen Harvey-Dewey is a composer/singer-songwriter/artist/author, environmental-peace activist, researcher, and teacher. Her formal background is in education and the arts with Bachelor of Science degrees in Physical Education, Art, and Biology.
Most recently her script and lyrics for the screenplay version of Lady of the Rose–a Musical Odyssey, was selected to be in the 2021 International Film Festival Milan / World Cinema Milan / IFF Rome. It was also recently selected as a "Semi-Finalist" (Best 6) in the Oct. 2021 Fantasy/Sci-Fi Vegas Movie Awards competition. It recently made the International Screenplay Association's Sci-Fi/Fantasy Genre Busting quarter-finals and has been "selected" for the Atlanta International Screenplay Awards.
In the mid-2000's, there were several museum exhibitions of Karen's art and water photographs. Karen did school story-readings/music tours with Earth Day themes–and gave slide presentations of her children's book, "Pau Pau and the Watering Hole" (co-authored with studio partner M. Wolford). Karen also published several environmental news articles, mostly related to mining, nuclear, and Native American issues.
WELCOME to Musart Project: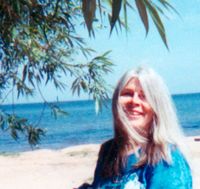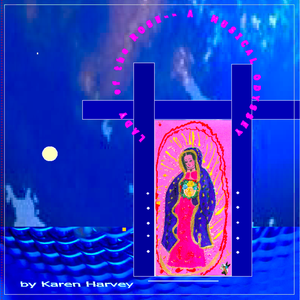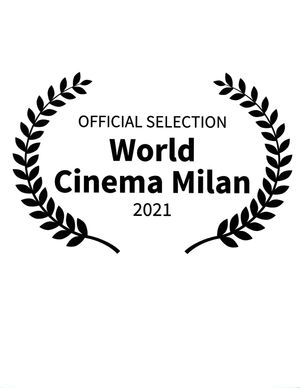 "https://www.facebook.com/video.php?v=938388959527533&set=vb.216281778404925&type=1">The Resonance Project on Friday, March 20, 2015 Too good to forget!
World Water Day - March 22: #LoveWater

Join us on March 22nd, World Water Day, as we Unify with people all over the world to #LoveWater. You can register now at unify.org for the telesummit, live webcast, and global meditation...The Resonance Project - Página Oficial Hispana • Nassim Haramein • The Resonance Project em Português • The Resonance Project - Traduction Française • The connected universe • Uplift Connect • UN-Water World Water Day • World Water Day • Jamie Janover • Earth. We are one.

Posted by The Resonance Project on Friday, March 20, 2015
https://www.musartproject.com